Case Studies
GE Oil & Gas
GE Oil & Gas implements PIDX delivery of invoices using Enterprise Enabler® B2B resulting in faster turnaround on invoice payments and early detection of data entry errors.
JM Huber
Enterprise Enabler® empowered JM Huber and Kiodex's business relationship by automating their trade transaction process and validating the data while applying complex business rules in real time.
The Mash program
MASH chose Enterprise Enabler® to facilitate MASH's integrated automated electronic business process, particularly to integrate information communications between hospitals and MASH.
DermSurgery
For DermSurgery, Enterprise Enabler® synchronized and automated the entry and processing of patient data across four different information systems.
Fisher
Fisher Controls International, a division of Emerson Process Management, uses Enterprise Enabler®-B2B to implement PIDX standards for communicating electronically with multinational clients.
The Houstonian
The Houstonian Hotel, Club & Spa uses Stone Bond's Enterprise Enabler®  to integrate membership data among Abacus, the central membership management system, SpaSoft, the spa management application, and Micros, the restaurant and gift shop point-of-sale systems.
Kiodex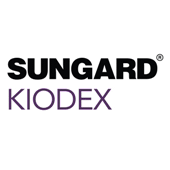 Enterprise Enabler® supports Kiodex Web-services platform by integrating data from any source and in any format, then connecting and outputting the aggregated data to any other application through the Kiodex ASP Handler.
Paradigm
Stone Bond Technologies' Enterprise Enabler® was quickly deployed and configured as composite application, providing the data integration and transformation between Salesforce.com, Journyx, Oracle E-Business Suite and numerous Microsoft Excel spreadsheets and other sources, without requiring an additional data warehouse.
Enterprise Enabler®'s drag-and-drop front end allowed rapid mapping to PDVSA's Oracle data schema, with aggregation, tag-name mappings, application of validation and conditional logic based on data already in the Oracle database.